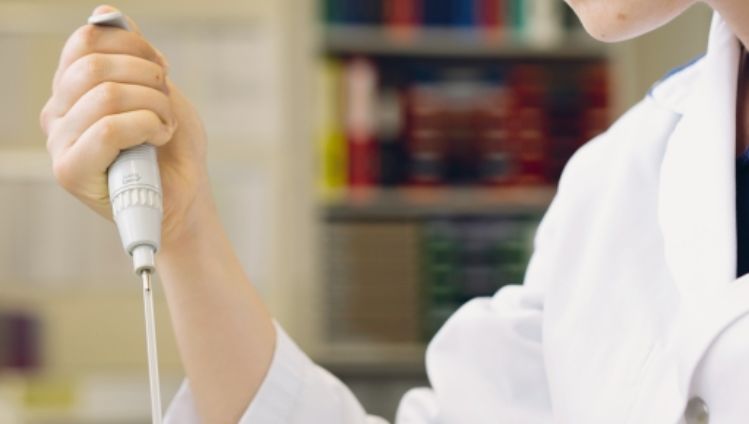 Federally certified biology laboratory assistant
Know what raw materials are made of! Emmi must know what is in the food, water, air and ground at all times. This is the only way we can ensure high product quality and safety day in, day out. As a federally certified biology laboratory assistant, you help us to guarantee that our raw materials only contain the ingredients that belong there.
In this job, you are responsible for analysing and evaluating samples in a quality reliability lab.

During your training, you will learn to design experiments independently, carry them out safely, analyse them and critically evaluate them. You will also gain insight into the entire processing chain for the dairy products manufactured at Emmi.
You need to have completed lower secondary level schooling, upper school level with good marks in biology, chemistry, physics, maths and English, to do this job.

You must also exhibit perseverance and patience and a love for precise and clean working methods. A sense of responsibility, strong observation skills, a good imagination and team spirit will no doubt help you master this job.
The training takes three years. We train federally certified biology laboratory assistants at the following locations:
"As a vocational trainer, I not only enjoy supporting apprentices on a professional level, but I also love helping them develop their social skills."