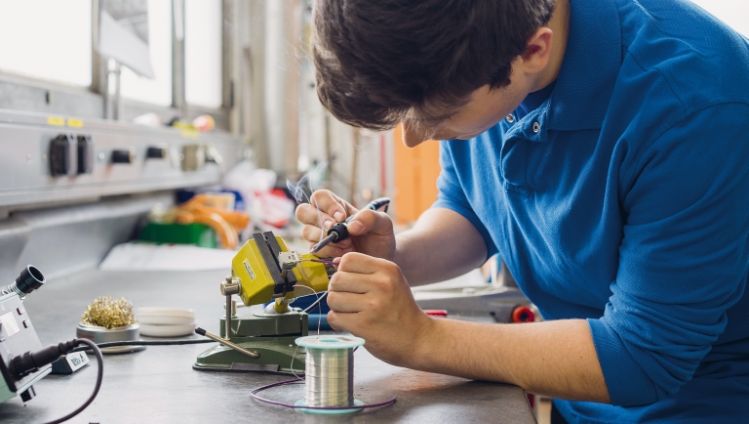 Federally certified automation engineer
Turn milk into high-quality Emmi products with the press of a button! Automation is a major and seemingly inexorable trend. Even at Emmi, work steps that used to be performed by human hands are now carried out by robots or machines. Federally certified automation engineers are at the very heart of this dynamic environment.
As a federally certified automation engineer, you set up control systems, build machines and equipment, and carry out adjustments and repairs. You also learn how a building control system works, draw up IT-based electrical diagrams for new plants and perform maintenance and repair work on small to medium-sized production equipment.
In doing so, both the computer and the screwdriver will be your go-to tools. You need to have completed lower secondary level schooling, middle to upper school level, to do this job. Good marks in maths and physics are a plus. You should exhibit good manual skills, an understanding of abstract relationships, analytical thinking skills, technical aptitude, a good imagination, precise and diligent working methods, focus and perseverance, team skills, reliability and an interest in new technologies. The training to become a federally certified automation engineer takes four years.
We train federally certified automation engineers at the following locations:
"The first steps as an apprentice in the working world are challenging and some of the most defining in your whole life! I am pleased to help shape these steps at Emmi!"