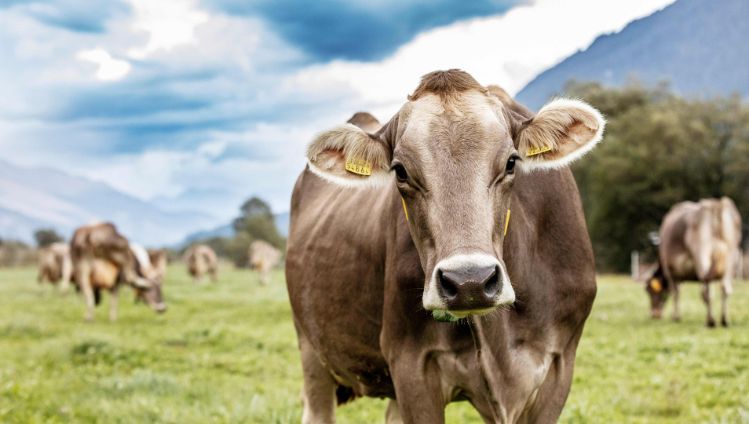 #Sustainability - 9 December 2020
90 % of our milk is sustainable and cows have names
Emmi is a pioneer of the "swissmilk green" sustainability standard for the Swiss dairy industry. Today, nine out of every ten litres of milk that we process in Switzerland are sustainably produced. To further improve animal welfare, environmental protection and prospects for farmers, we are extending our commitment to sustainable milk to our activities beyond Switzerland.
In 2016, Emmi set itself the target of switching over completely to sustainably produced cow's milk in Switzerland. This gave rise to a comprehensive catalogue of criteria aimed at making cattle rearing practices more animal-friendly and feed more species-appropriate.
This commitment, which has been welcomed by consumers and customers, has also exerted a "pull" effect in the Swiss dairy industry, culminating three years later in a common sustainability standard – "swissmilk green".
"We are proud that 90 % of the 900 tonnes of milk we process in Switzerland already meet the 'swissmilk green' criteria. This gives Swiss milk products an edge over producers from other countries, particularly in the area of animal welfare," says Emmi milk buyer Peter Meier.

"Sustainable milk must also be backed by additional climate protection measures. Here, too, we are keen to shoulder our share of the responsibility."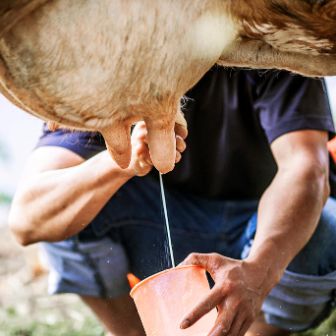 A joint approach
Animals and the environment are not the only beneficiaries of this industry standard – it is also good for farmers. The purchase price per litre is three centimes higher than for conventional cow's milk. To meet the "swissmilk green" standard, farmers must meet ten basic requirements and some additional requirements, including that each animal must have a name.

In order to further strengthen this joint approach, work on refining the standard is being carried out in cooperation with milk suppliers, other processors, associations and industry bodies. "Sustainable milk must also be backed by additional climate protection measures. Here, too, we are keen to shoulder our share of the responsibility," explains Meier.
Our milk supplier Lukas Leu explains, what the label "swissmilk green" is all about
Marketing cookies necessary
Please accept the relevant cookie category to view this content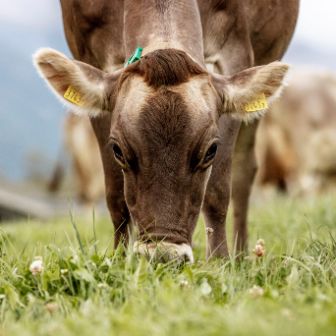 Fully sustainable milk is the goal
In Switzerland, Emmi is well on the way towards fulfilling its ambition, by processing only sustainable milk. However, the situation is rather more complex outside Switzerland, where Emmi operates its own production facilities in 14 countries worldwide and processes milk produced in the local region.

There is a lack of uniform sustainability standards, and in countries such as Brazil, Mexico and Tunisia there is still little awareness of sustainable dairy farming.
"By 2027, our foreign subsidiaries should only process milk that has better-than-average sustainability," states Laura Jakobeit, who is leading this project for Emmi. "We are working on a catalogue of criteria that we can use to analyse the current situation and set country-specific targets."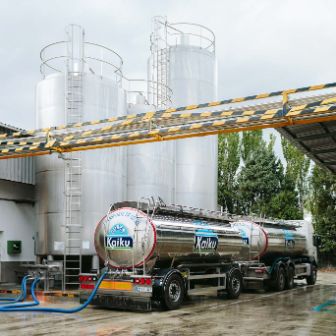 Netherlands and Spain are pilot markets
A pilot project doing precisely that was launched in autumn 2020, involving Emmi subsidiaries Lácteos de Navarra (Kaiku) in Spain and Bettinehoeve in the Netherlands.

"The catalogue of criteria will be finalised by early 2021 and will allow us to formulate measurable targets to be met by 2027," says Jakobeit.