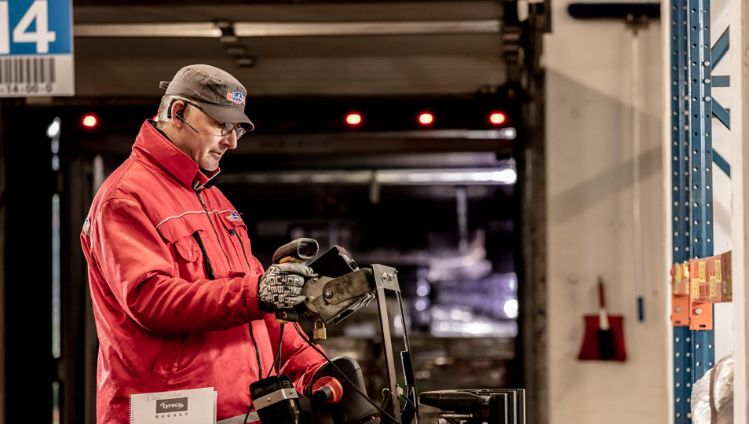 #People - 18. Juni 2021
Someone who seizes every opportunity
Daniel Seiler has worked as a diving instructor, waiter, tour guide and lorry driver. Then he became a team leader in logistics in Emmen and today he continues to develop the transport systems. The 52-year-old embraces change and tackles new challenges head-on.
Immediately after his apprenticeship as a service specialist, Daniel Seiler took his HGV test and worked as a driver. "Then I got into tourism," he says. A job as a tour guide at Kuoni – he couldn't resist. "My motto in life is that you should seize every opportunity that comes your way. I've always stayed true to that." So he spent a few years travelling the world, while at the same time working as a diving instructor, including four years in the Maldives. "A magical time," he recalls.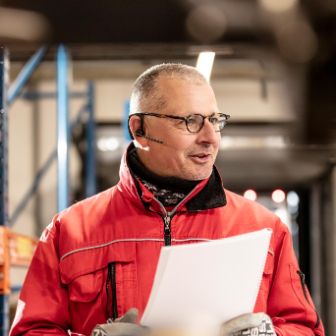 Joining Emmi as a driver
At some point, he decided it was time to make some money. "The jobs were great, but they didn't pay well." So he switched back to his old profession and became a driver. It was also as a driver that Daniel joined Emmi nine years ago. When the Head of Dispatching asked him if he wanted to become a dispatch specialist, he again stayed true to his motto of never letting an opportunity pass him by – and said yes. Daniel subsequently trained to become a federally certified logistics expert. Then another door opened, and since the beginning of 2019, he has been Team Leader in Loading. But that's not all: in the meantime, as a "Transport Requirements Engineer", he takes care of the support and further development of the transport systems.
"I like to keep things interesting; I don't like too much routine."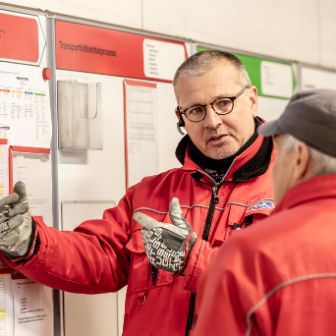 "I love change"
It goes without saying that Daniel is not resting on his professional laurels now either: he is currently completing the Emmi internal online training course "Basics of Excellent Leadership" alongside his job. This is a completely new field for Daniel, and one that he finds very exciting. He's used to dealing with new things. "I like to keep things interesting; I don't like too much routine." He thinks it's important to convey that to his team as well: "The only constant is change."