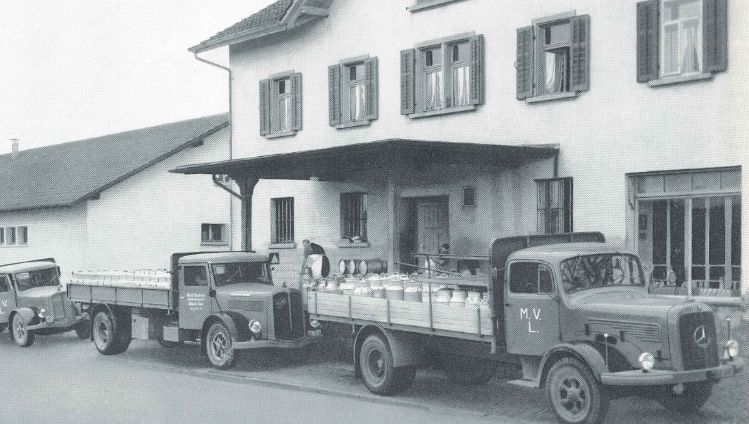 Lucerne, 12 November 2020
Emmi is committed to Switzerland as a business location
Emmi is strengthening its presence in Switzerland and investing CHF 50 million in its traditional location in Emmen. A new wing will replace the more than 40-year-old cheese dairy building, providing space for highly professional and resource-saving cheese production and creating additional capacities in line with the company's long-term growth plans. Construction work is scheduled to begin in the middle of November 2020, with commissioning planned for the end of 2022.
In 1927, the predecessor organisation of today's Central Switzerland Milk Producers Cooperative (ZMP) and Emmi's current majority shareholder purchased the Neuhüsern Sbrinz cheese dairy in the Lucerne suburb of Emmen. This was converted into a pilot plant for soft and semi-soft cheese in 1945, and then two years later the first products were launched there under the Emmi brand.

"Emmen and Central Switzerland are where Emmi was born, and Swiss cheese is one of the key pillars of our growth strategy. A large, modern, resource-conserving cheese dairy with short transport routes to our milk suppliers is the perfect complement to our speciality cheeses from commercial cheese dairies," says deputy CEO and Executive Vice President Division Switzerland Marc, explaining the investment decision.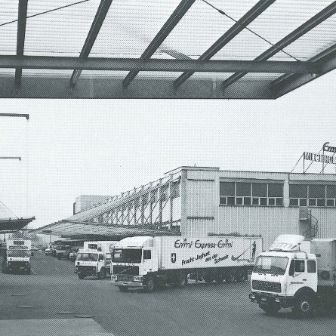 New construction makes more sense than renovation 
The building housing the existing cheese dairy in Emmen had started to show itself in great need of investment in recent years. On the one hand, the building, which was constructed in 1976, would have required extensive renovations. While on the other, the cheese dairy facility has reached the end of its life cycle. Added to this, their available capacity would likely no longer be able to cope with expanding growth from 2023 onwards.

In the last ten years, the milk processed into cheese at the Emmen site has doubled, and demand is expected to continue to rise in the years ahead, especially for the popular Luzerner Rahmkäse from Emmen. This product, which was launched in the early 1970s, is enjoying even greater popularity today, especially on the family table.
A comparison clearly showed that the total investment of around CHF 50 million in a new building was worthwhile, as there are numerous advantages:
A newly constructed building with new facilities enables the optimal flow of production, storage and distribution.
The new cheese dairy can support Emmi's long-term growth plans.
Cheese production is becoming more resource-conserving (especially lower water and energy consumption).
The quality of the workplace can be significantly improved (especially with regard to ergonomics and lighting conditions).
A new production building can be constructed in accordance with the latest quality and safety management standards, paving the way for more efficient processes.
The existing cheese dairy can continue to operate during the construction work.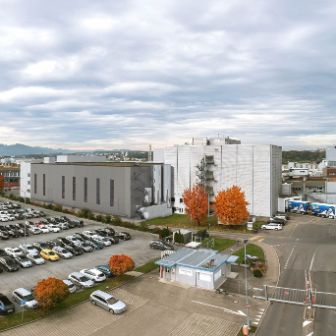 Compact timetable 
Emmi received the go-ahead for its construction project at the beginning of November after the required environmental impact study for the full site was presented to the relevant commission of the municipality of Emmen. Now nothing stands in the way of speedy implementation, with construction due to start in the middle of November 2020. Work on the building is expected to continue until the end of 2021. Commissioning will start at the end of 2022 in parallel operation.
Contact
Emmi Corporate Communications | Sibylle Umiker, Head of Media Relations | 058 227 50 66 | media@emmi.com
Downloads and further information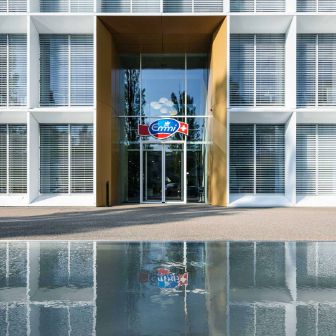 About Emmi
Emmi is a major Swiss milk processor. The company dates back to 1907, when it was founded by 62 dairy farming cooperatives around Lucerne. Over the past 20 years, Emmi has grown into an international, listed group. It has for many years pursued a successful strategy based on three pillars: strengthening its Swiss domestic market, international growth and cost management. Throughout its corporate history, Emmi's keen awareness of its responsibility to society, animal welfare and the environment has been fundamental to its mission.

In Switzerland, Emmi manufactures a comprehensive range of dairy products for its own brands and private label products for customers, including leading exports such as Emmi Caffè Latte and Kaltbach. In other countries, its products – mainly speciality products – are manufactured locally. Alongside cow's milk, it also processes goat's and sheep's milk.

In Switzerland, the Emmi Group has 25 production sites. Abroad, Emmi and its subsidiaries have a presence in 14 countries, eight of which have production facilities. Emmi exports products from Switzerland to around 60 countries. Its business activities focus on the Swiss domestic market as well as western Europe and the American continent. Half of its CHF 3.5 billion in sales – over 10 % of which stems from organic products – is generated in Switzerland, the other half abroad. Almost two-thirds of its more than 8,000 employees are currently based outside of Switzerland.