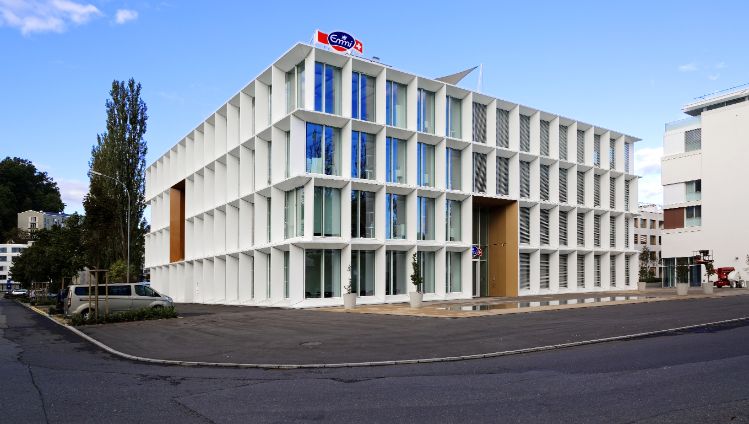 Lucerne, 11 December 2020
Dominik Bürgy and Thomas Grüter nominated for the Emmi Board of Directors
The Board of Directors of Emmi AG is proposing Dominik Bürgy, a lawyer and qualified tax expert, and Thomas Grüter, a master farmer, to succeed Christian Arnold and Niklaus Meier, who are not standing for election. The Board of Directors firmly believes that the two candidates, with their proven expertise in the areas of finance and law as well as agriculture, will ideally complement Emmi's nine-member Board, which includes four women.
Emmi has grown into an international group with a presence in 15 countries and more than 8,000 employees worldwide. The continuing strong ties to Switzerland are also reflected in the composition of the Board of Directors, which has a good diversity of market, financial and agricultural experts, broad international experience, and four female and five male members.

Board members Christian Arnold, who has been a member of the government of the Canton of Uri since 2020, and Niklaus Meier, Chairman of the Audit Committee, will no longer stand for election at the 2021 General Meeting. With Thomas Grüter and Dominik Bürgy, two highly qualified successors are standing for election to the Emmi Board of Directors.

As a trained master farmer and board member of Emmi's main shareholder ZMP (Central Switzerland Milk Producers' Cooperative) as well as an active politician, Thomas Grüter brings extensive knowledge of Swiss agriculture and agricultural policy to the table. Lawyer and qualified tax expert Dominik Bürgy has many years of experience in management consulting, with a focus on the areas of legal, tax and financial.

The election is scheduled to take place at the next General Meeting on 15 April 2021.
Shaping Emmi's global growth 
Christian Arnold and Niklaus Meier have both been members of Emmi's Board of Directors since 2012. At that time, Emmi generated sales of less than CHF 3 billion, operated just four production facilities abroad and employed less than half as many people as today. The two departing members of the Board of Directors have supported Emmi during a key phase and have made a significant contribution to the prosperous growth and success of the company through their expertise and commitment. The Board of Directors would like to thank Christian Arnold and Niklaus Meier.
Downloads and further information
Contact
Emmi Corporate Communications | Sibylle Umiker, Head of Media Relations | 058 227 50 66 | media@emmi.com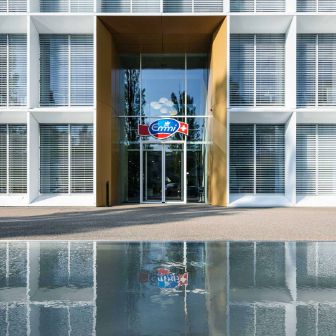 About Emmi
Emmi is a major Swiss milk processor. The company dates back to 1907, when it was founded by 62 dairy farming cooperatives around Lucerne. Over the past 20 years, Emmi has grown into an international, listed group. It has for many years pursued a successful strategy based on three pillars: strengthening its Swiss domestic market, international growth and cost management. Throughout its corporate history, Emmi's keen awareness of its responsibility to society, animal welfare and the environment has been fundamental to its mission.

In Switzerland, Emmi manufactures a comprehensive range of dairy products for its own brands and private label products for customers, including leading exports such as Emmi Caffè Latte and Kaltbach. In other countries, its products – mainly speciality products – are manufactured locally. Alongside cow's milk, it also processes goat's and sheep's milk.

In Switzerland, the Emmi Group has 25 production sites. Abroad, Emmi and its subsidiaries have a presence in 14 countries, eight of which have production facilities. Emmi exports products from Switzerland to around 60 countries. Its business activities focus on the Swiss domestic market as well as western Europe and the American continent. Half of its CHF 3.5 billion in sales – over 10 % of which stems from organic products – is generated in Switzerland, the other half abroad. Almost two-thirds of its more than 8,000 employees are currently based outside of Switzerland.