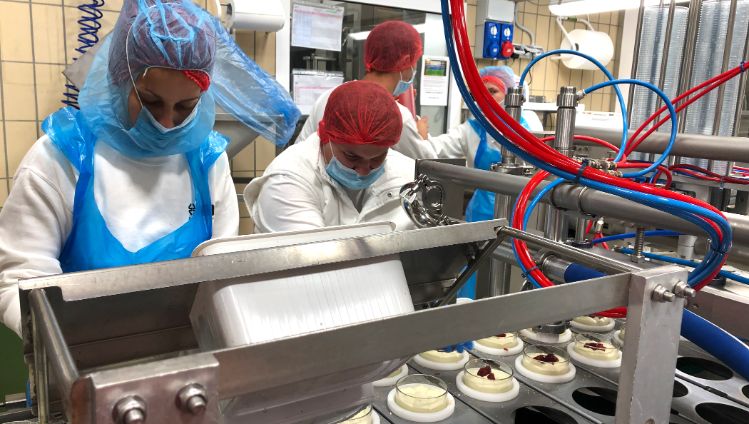 Lucerne, 25 July 2019
Emmi acquires Italian company Pasticceria Quadrifoglio srl
Italian dessert specialities are an important strategic area for the growth of the Emmi Group's European business. Through its acquisition of Pasticceria Quadrifoglio srl, Emmi is expanding and strengthening its existing dessert network in Italy with a further competent player.
A fourth player is being added to the existing "Emmi Dessert Italia" network, which comprises the three production locations in Gattico, Pero and Lasnigo in Northern Italy: The integration of Pasticceria Quadrifoglio srl, located with two production sites near Modena, will further expand Emmi's production and distribution capabilities.
New impetus in the food service channel
Pasticceria Quadrifoglio is well established in its home market of Italy, both in food retail as well as in the Italian food service sector in particular. Emmi expects the acquisition to provide new impetus for the dessert network, especially in the catering sector. The creative "Pasticcere" at Pasticceria Quadrifoglio are continually developing new dessert and patisserie specialities, which make their way from Emilia Romagna into the Italian catering sector.
The new subsidiary also has an excellent reputation in food retail as regards innovation and product quality. The Sorbissimo range – a refreshing sorbet drink which is primarily enjoyed in Italian cuisine as something served between courses or as a dessert – stands out in terms of innovation. The other dessert specialities, which are sold as single servings in high-quality glass packaging, are key drivers of the company's continuous double-digit growth. Pasticceria Quadrifoglio is also successfully involved in Italian ice cream (gelato).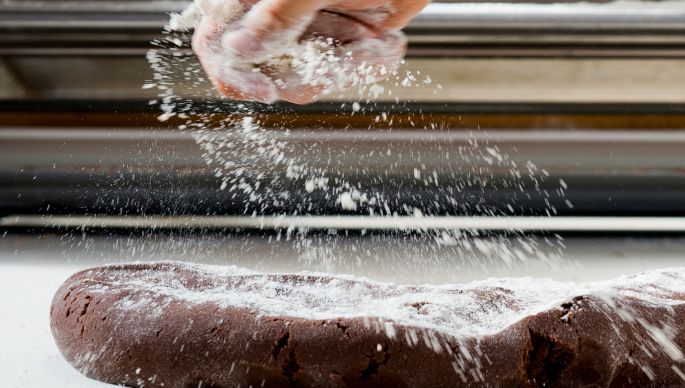 Successful family business
Pasticceria Quadrifoglio was founded in 1978 by Claudio Canali, his wife, his sister and his brother-in-law. Together with their partner Franco Carzoli, they have since run the company with great success. It has around 90 employees and posted net sales of some EUR 19 million in 2018.
The Canali family will continue to play a leading role in operating activities. In future, Emmi will continue to follow and build on the successful model of the founding family and their team. Synergies with the other "Emmi Dessert Italia" subsidiaries will be leveraged gradually.
The closing of the transaction is subject to the approval of the relevant competition authorities. The parties have agreed not to disclose the purchase price.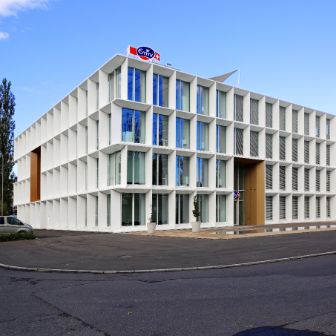 About Emmi
Emmi is a major Swiss milk processor. The company dates back to 1907, when it was founded by 62 dairy farming cooperatives around Lucerne. Over the past 20 years, Emmi has grown into an international, listed group. It has for many years pursued a successful strategy based on three pillars: strengthening its Swiss domestic market, growth abroad and cost management. Throughout its corporate history, Emmi's keen awareness of its responsibility to society, animal welfare and the environment has been fundamental to its mission.
In Switzerland, Emmi manufactures a comprehensive range of dairy products for its own brands and private label products for customers, including leading exports such as Emmi Caffè Latte and Kaltbach. In other countries, its products – mainly speciality products – are manufactured locally. Alongside cow's milk, it also processes goat's and sheep's milk.
In Switzerland, the Emmi Group has 25 production sites. Abroad, Emmi and its subsidiaries have a presence in 14 countries, seven of which have production facilities. Emmi exports products from Switzerland to around 60 countries. Its business activities focus on the Swiss domestic market as well as western Europe and the American continent. Half of its CHF 3.5 billion in sales – over 10 % of which stems from organic products – is generated in Switzerland, the other half abroad. It has over 6,000 employees who are also spread equally between Switzerland and other countries.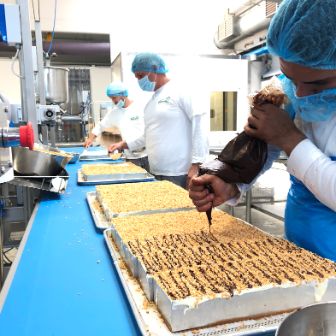 About Pasticceria Quadrifoglio srl
Pasticceria Quadrifoglio srl is a northern Italian dessert company headquartered in Piumazzo di Castelfranco Emilia, with a further production site in Campogalliano near Modena. The company, which was founded in 1978, is positioned in retail and the food service sector in particular, with traditional Italian patisserie desserts, innovative specialities such as Sorbettos, and ice cream. Pasticceria Quadrifoglio has around 90 employees and posted net sales of some EUR 19 million in 2018.
Contacts
Media:
Emmi Corporate Communications | T +41 58 227 50 66 | media@emmi.com
Analysts:
Emmi Investor Relations | T +41 58 227 39 30 | ir@emmi.com