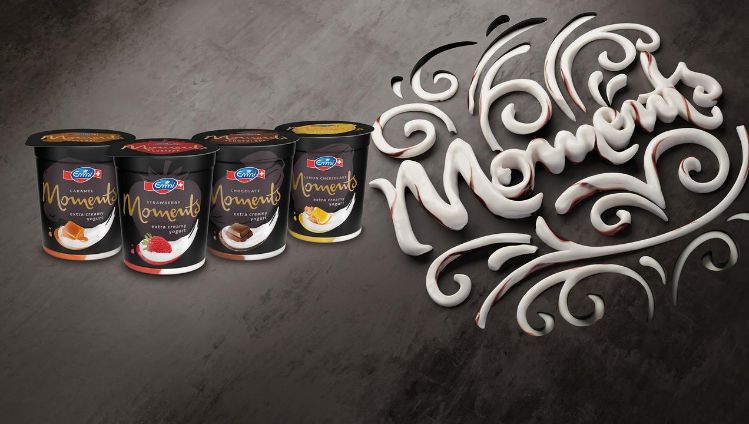 Lucerne, 1 April 2019
Fat is back
Low-calorie foods are a huge trend – but so is re-discovering indulgence. Emmi's new range of yogurts, Emmi Moments, is pure indulgence. Emmi Moments are a deliciously creamy treat and come in four varieties: chocolate, caramel, strawberry and lemon cheesecake. So there's something for everyone.
Consumers increasingly watch what they eat and make deliberate decisions on their diet. These deliberate decisions can go in very different directions, though. For some, it means severely restricting calories; for others, it's more about finding the right balance and incorporating the widest range of foods possible. For the latter, indulgence has its rightful place in a balanced diet. Which is where Emmi Moments come in, a new range of chocolate, caramel, strawberry and lemon cheesecake yogurts.
The secret is the high cream content
The main difference between Emmi Moments and most other yogurts is the high cream content. Instead of 2.5 % to 3 %, the fat content in the milk used in Emmi Moments is 7.5 %, which makes the yogurts deliciously creamy and flavoursome. With their exquisite base, Emmi Moments yogurts are a special treat. You can enjoy the perfect mix of natural yogurt and fruit or dessert in every spoonful.
Emmi Moments is available now in Swiss retail stores.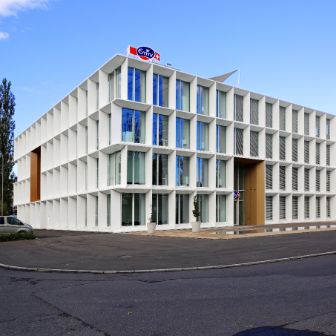 About Emmi
Emmi is a major Swiss milk processor. The company dates back to 1907, when it was founded by 62 dairy farming cooperatives around Lucerne. Over the past 20 years, Emmi has grown into an international, listed group. It has for many years pursued a successful strategy based on three pillars: strengthening its Swiss domestic market, growth abroad and cost management. Throughout its corporate history, Emmi's keen awareness of its responsibility to society, animal welfare and the environment has been fundamental to its mission.
In Switzerland, Emmi manufactures a comprehensive range of dairy products for its own brands and private label products for customers, including leading exports such as Emmi Caffè Latte and Kaltbach. In other countries, its products – mainly speciality products – are manufactured locally. Alongside cow's milk, it also processes goat's and sheep's milk.
In Switzerland, the Emmi Group has 25 production sites. Abroad, Emmi and its subsidiaries have a presence in 14 countries, seven of which have production facilities. Emmi exports products from Switzerland to around 60 countries. Its business activities focus on the Swiss domestic market as well as western Europe and the American continent. Half of its CHF 3.5 billion in sales – over 10 % of which stems from organic products – is generated in Switzerland, the other half abroad. It has over 6,000 employees who are also spread equally between Switzerland and other countries.