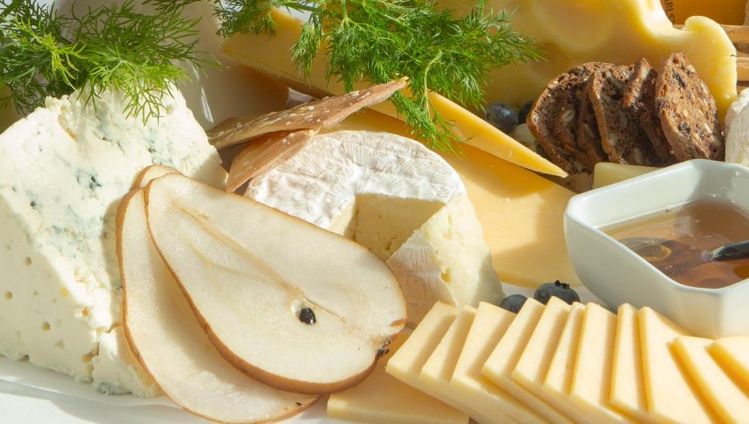 Lucerne, 4 January 2019
Emmi acquires blue cheese plant from Great Lakes Cheese Company
Through its purchase of the Great Lakes Cheese Company's production site in Seymour, Wisconsin, USA, Emmi Roth is gaining additional capacity for the production of blue cheese in the United States.
The United States is Emmi's largest foreign market, where the company primarily produces and sells cheese. The business involves both exported cheeses from Switzerland and locally produced cheeses, made predominantly from cow's milk. It is operated under the name Emmi Roth.
Emmi has strengthened its speciality cheese segment in recent years and the acquisition of this new blue cheese plant will continue to grow these efforts. Emmi Roth's current blue cheese portfolio includes the Buttermilk® Blue Cheese, in Original, Smoked (dubbed "Moody Blue") and Affinée (mature) varieties. Buttermilk Blue is a premium cheese made from raw cow's milk and aged a minimum of 60 days. Emmi Roth markets its blue cheeses for the retail and the food service sector. The addition of the plant in Seymour, Wisconsin, means that Emmi will be able to extend the value chain, and have more flexibility for Emmi Roth to develop and offer new formats and varieties of blue cheese.
The plant in Seymour, Wisconsin, has been in operation since 2005. It specialises in the production and packaging of premium quality blue cheese and produces more than seven million pounds of cheese (roughly 3.5 million kilograms). The plant also has equipment to crumble blue cheese and pack it into cups for the retail trade or larger portions for the food service sector.
The purchase includes the factory, the related land and all of the production facilities and equipment. The parties have agreed not to disclose the details of the transaction.
The factory employs 50 people. Emmi Roth is happy to offer continued employment to all employees at this plant.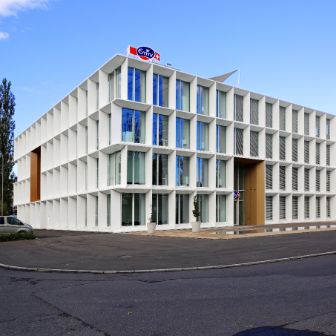 About Great Lakes Cheese Company
Great Lakes Cheese was founded in 1958 by Swiss immigrant, Hans Epprecht, The company, based in Hiram, Ohio, USA, has expanded to a nine plant operation, spanning five states. Great Lakes Cheese remains privately owned by the Epprecht Family with over 3,000 dedicated employees.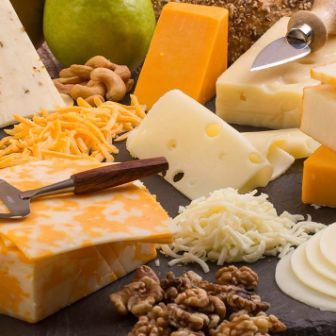 About Emmi
Emmi is a leading Swiss milk processor. The company dates back to 1907, when it was founded by 62 dairy farming cooperatives around Lucerne. Over the past 20 years, Emmi has grown into an international, listed group. It has for many years pursued a successful strategy based on three pillars: strengthening its Swiss domestic market, growth abroad and cost management. Throughout its corporate history, Emmi's keen awareness of its responsibility to society, animal welfare and the environment has been fundamental to its mission.
In Switzerland, Emmi manufactures a comprehensive range of milk products for its own brands and private labels, including export hits such as Emmi Caffè Latte and Kaltbach. In other countries, its products – mainly specialities – are manufactured locally. Alongside cow's milk, it processes goat's and sheep's milk.
In Switzerland, the Emmi Group has 25 production sites. Abroad, Emmi is represented by subsidiaries in 14 countries, seven of which have production facilities. Emmi exports products from Switzerland to around 60 countries. Its business activities focus on the Swiss domestic market, on western Europe and the American continent. Half of the CHF 3.4 billion in sales – over 10 % of which stems from organic products – was recorded in Switzerland, while the other half was recorded abroad. Its 6,000 employees are also equally dispersed either side of Switzerland's borders.
Contacts
Media:
Sibylle Umiker, Spokesperson | T +41 58 227 50 66 | media@emmi.com
Analysts:
Esther Gerster, Head of Corporate Communications & IR | T +41 58 227 50 69 | esther.gerster@emmi.com