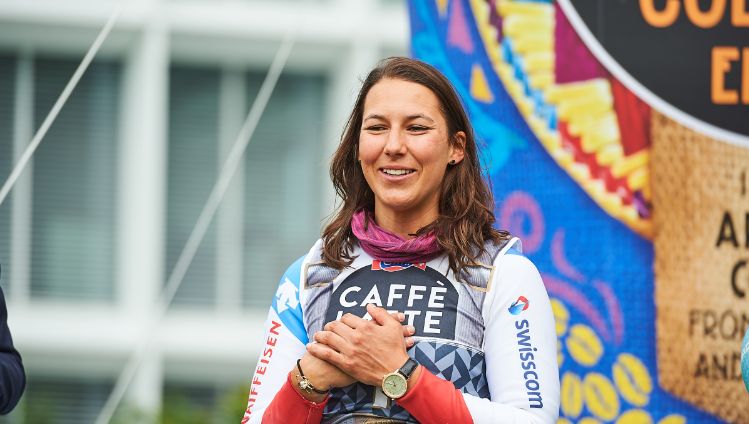 Lucerne, 12 July 2019
Emmi Caffè Latte is the new main sponsor of Wendy Holdener
Emmi Caffè Latte will not just feature at numerous Swiss World Cup ski races; it will also be prominently visible on Wendy Holdener from next season. The highly likeable racer from central Switzerland will bear the Emmi Caffè Latte logo on her helmet, ski cap and baseball cap. Taking over as main sponsor will strengthen the existing partnership.
Emmi has been a sponsor of the FIS Alpine Ski World Cup since the 2009/10 season. For the first five years, the Emmi brand was used, after which it was replaced by the Emmi Caffè Latte brand. Emmi Caffè Latte has been visible in the start or finish areas, on hoardings or on start numbers at up to 40 races a year across Switzerland, Germany, Austria, Italy, France and Norway. The heart of these sponsorship activities has always been a presence at all Swiss races, including the Adelboden and Wengen classics. In 2017, Emmi Caffè Latte also became a sponsor of the FIS Alpine World Ski Championships in St Moritz. For the last three seasons, the company's involvement with skiing has also incorporated third-party sponsorship of Wendy Holdener and Tina Weirather.
2019/20 season: Main sponsor of Wendy Holdener and focus on Swiss races
As announced today, following a spectacular parachute landing at Emmi's headquarters in the centre of Lucerne, Emmi now plans to take its partnership with Wendy to even greater heights: following a successful third-party sponsorship arrangement, Emmi Caffè Latte will become the main sponsor of the three-time world champion and Olympic gold medallist. Emmi Caffè Latte replaces Electrolux as Wendy's main sponsor. "We are very grateful to Electrolux for the valuable development work that they have done over the years, and we are very much looking forward to working more closely with Wendy. As a likeable, grounded and ambitious personality from central Switzerland, Wendy is the ideal ambassador for Emmi Caffè Latte. She is the perfect embodiment of our brand values; after all, it's what's inside that counts," remarked Emmi's Chief Marketing Officer, Thomas Morf, at the official presentation of the new helmet. And what's inside with Emmi is also right up Wendy's street. "Emmi products have always been found in my fridge, be they yogurts, Emmi Caffè Lattes or some of the wide variety of cheeses. My family and I love dairy products, which makes me all the prouder to have Emmi Caffè Latte at my side – and indeed on my head – as my new main sponsor," declares the champion ski racer, who hails from Unteriberg in the Canton of Schwyz.
In opting for this change of direction, Emmi will from 2019/20 be focusing exclusively on the Swiss races. The cooperation with Tina Weirather will come to an end.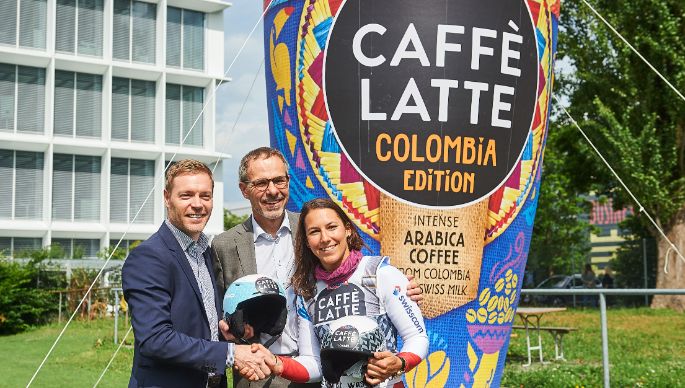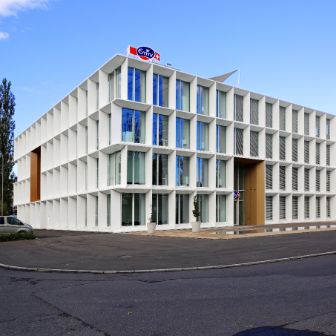 About Emmi
Emmi is a major Swiss milk processor. The company dates back to 1907, when it was founded by 62 dairy farming cooperatives around Lucerne. Over the past 20 years, Emmi has grown into an international, listed group. It has for many years pursued a successful strategy based on three pillars: strengthening its Swiss domestic market, international growth and rigorous cost management. Throughout its corporate history, Emmi's keen awareness of its responsibility to society, animal welfare and the environment has been fundamental to its mission.
In Switzerland, Emmi manufactures a comprehensive range of dairy products for its own brands and private label products for customers, including leading exports such as Emmi Caffè Latte and Kaltbach. In other countries, its products – mainly speciality products – are manufactured locally. Alongside cow's milk, it also processes goat's and sheep's milk.
In Switzerland, the Emmi Group has 25 production sites. Abroad, Emmi and its subsidiaries have a presence in 14 countries, seven of which have production facilities. Emmi exports products from Switzerland to around 60 countries. Its business activities focus on the Swiss domestic market as well as western Europe and the American continent. Half of its CHF 3.5 billion in sales – over 10% of which stems from organic products – is generated in Switzerland; the other half abroad. It has over 6,000 employees who are also spread equally between Switzerland and other countries.
Downloads and further information