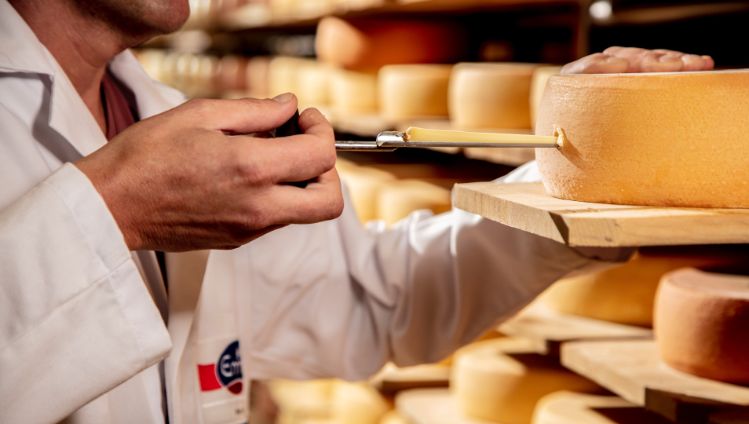 About us
Turning the best experiences with dairy products into Emmi moments – we are wholeheartedly committed to achieving this with all our expertise.
Emmi is Switzerland's largest milk processor and one of the leading premium dairies in Europe. The United Kingdom is one of Emmi's key international markets, our team is committed to bringing the goodness of dairy products to the British population.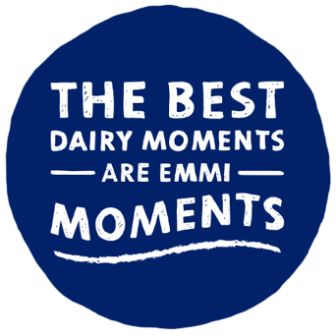 Our vision
Our passion for the best dairy moments is expressed in our delicious high-quality food products and specialities.

And also in the way we develop our heritage, business, brands and portfolio, and how take responsibility for our long-term actions.

While we operate a spectrum ranging from small artisan businesses to state-of-the-art production facilities and are increasingly giving our business an international focus, our Swiss roots remain an integral part of our identity – as do our high quality standards and our entrepreneurial approach.

Close cooperation with farmers and our regional milk suppliers remains a mainstay of our business model. In this way, we can help to create value in rural regions and remain true to the core of our products, with high-quality and increasingly sustainably produced milk.

Criminal Finances Act 2017
It is Emmi UK Limited policy to take a zero-tolerance approach to tax evasion in the UK and abroad. The Senior Management are committed to this policy.
The policy has been implemented in accordance with the Criminal Finances Act 2017 and the firm meets all of its requirements under this act. The policy applies to all individuals working with Emmi UK Limited, including partners, managers, employees (whether permanent, fixed-term or temporary), consultants, contractors, trainees, interns, staff seconded to Emmi UK Limited from elsewhere, home-workers, casual workers, agency staff, volunteers, agents or any other person connected to the Emmi UK Limited business or any of its subsidiaries or their employees located in the UK and abroad.
> Emmi Group Policy: Tax Strategy
Modern Slavery Act 2021
The Modern Slavery Act 2015 requires manufacturers and retailers with a turnover exceeding GBP 36 million doing business in the UK to disclose information regarding their policies to eradicate slavery and human trafficking from their supply chain and within their business.
Emmi is committed to ensuring that neither we, nor any constituent part of our supply chain are involved in slavery or human trafficking. This statement sets out the measures taken by Emmi to identify human rights abuses by stakeholders in order to prevent modern slavery and human trafficking in our business and supply chain.