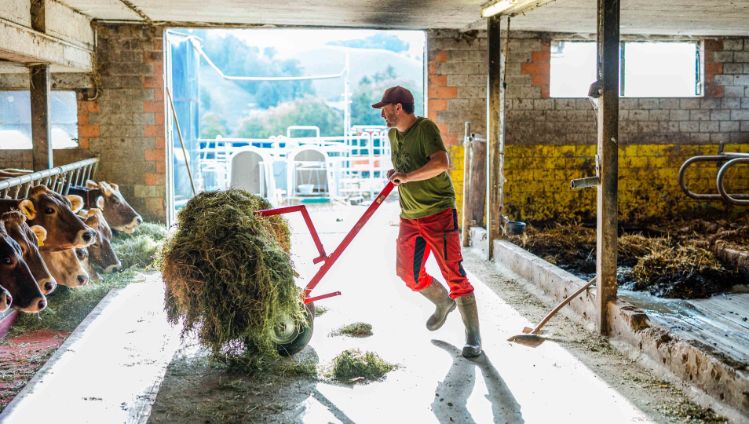 #Sustainability - 22 October 2021
From organic to Demeter: Blum family
The Blum family from Roggliswil in the canton of Lucerne is converting their farm, "Honig", from organic to Demeter production. In the farm portrait, Thomas Blum explains what it actually means to produce Demeter products.
Marketing cookies necessary
Please accept the relevant cookie category to view this content
In the video portrait series "Our farmer ambassadors", we introduce our Emmi farmer ambassadors.
Today it's the turn of the Blum family from Roggliswil.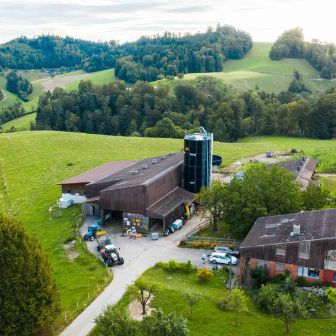 What does Demeter production actually mean?
Thomas Blum runs the "Honig" farm in Roggliswil with his family – and will soon be Demeter Standard-compliant. The farm includes 57 dairy cows and 35 hectares of land. But what does biodynamic agriculture (also know as Demeter production) actually entail? "Demeter means taking a holistic approach to farming," says Thomas Blum. Animal welfare and the environment are key. For example, the cows are allowed to keep their horns, can decide for themselves when they want to be milked by the milking robot and have free rein from February to October, day and night.
"Demeter means taking a holistic approach to farming. In other words, we have to take care of the soil."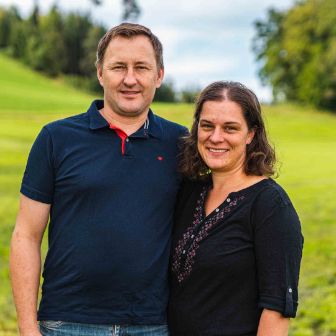 Emmi farmer ambassadors
The long-standing partnership with our regional dairy farmers has always been particularly important to us. it is characterised by trust, closeness to our origins and quality awareness. Through this close cooperation, we can help to create value in rural regions and remain true to the core of our products, with high-quality and increasingly sustainably produced milk. Together, we create added value and make sustainable dairy farming the norm. To further strengthen the partnership and focus on the families behind all the fine dairy products, Emmi launched the Emmi Farmer Ambassador project in 2018. Go to emmi.com/bauernbotschafter for some photos and videos that will provide you with a lively insight into the everyday life on the farms of what are now over 280 Emmi farmer ambassadors.